Poodle
CORE TRAIT: Bianca is smart, the leader of the pups, she speaks with a French accent.
FLAW: She often doesn't listen to others.
OBJECT: Book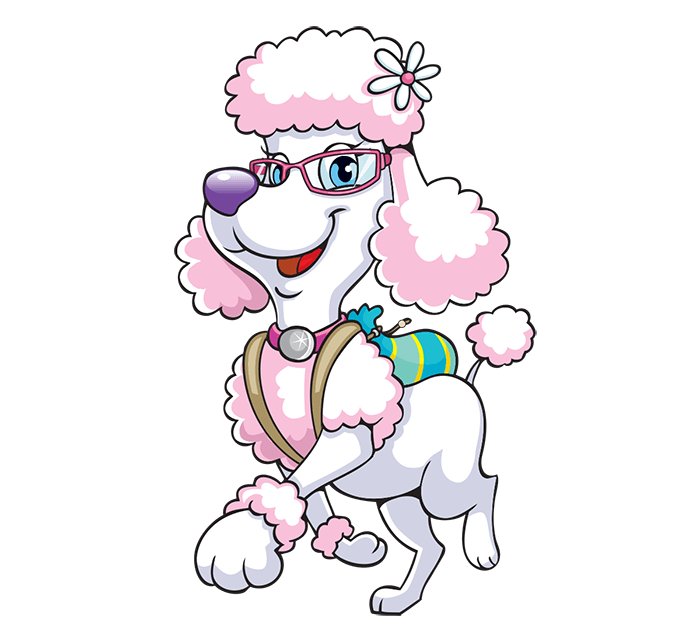 PUPPY CLUB PLEDGE
My puppy is my best friend.
I promise that I will do my best to care for my pup, And always make sure that my pup is healthy and happy.