Chihuahua
CORE TRAIT: Originally from Mexico, Stella is fashionable and fussy, and is secretly the brains of Tank's group.
FLAW: Is too worried about her appearance.
OBJECT: Compact with mirror,
lipstick, nail file and blush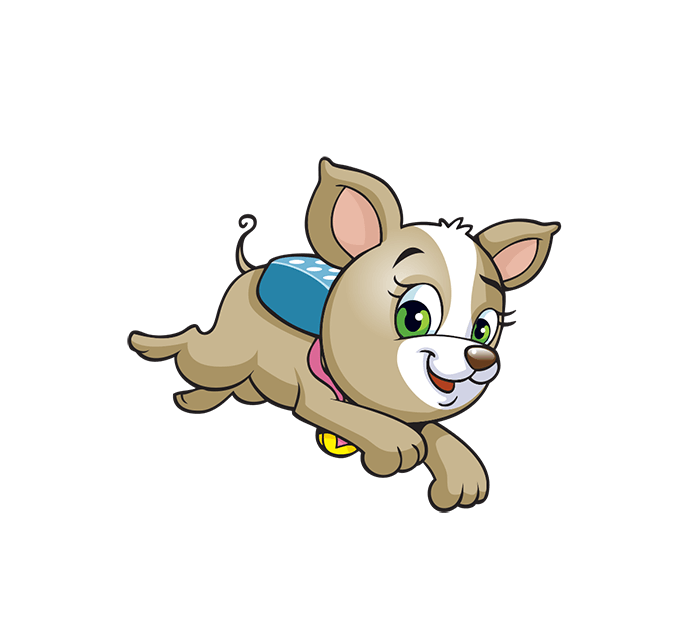 PUPPY CLUB PLEDGE
My puppy is my best friend.
I promise that I will do my best to care for my pup, And always make sure that my pup is healthy and happy.