Bulldog
CORE TRAIT: A classic British Bulldog, Tank is tough and determined – you want Tank by your side when things get rough.
FLAW: Tank can be a bit stubborn.
OBJECT: Telescope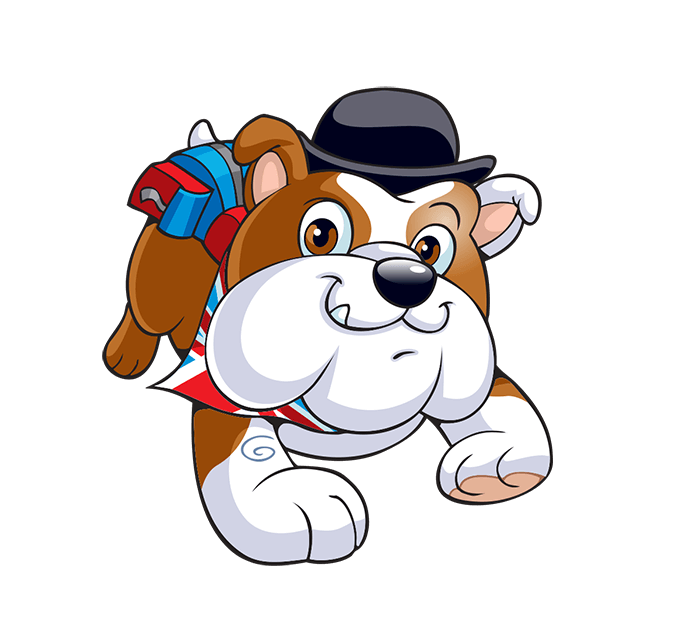 PUPPY CLUB PLEDGE
My puppy is my best friend.
I promise that I will do my best to care for my pup, And always make sure that my pup is healthy and happy.