Pug
CORE TRAIT: Yodo is funny, not too bright, but always does his best. He hates the Kitten Crew.
FLAW: Loses his brain when he sees the Kitten Crew – beats his drum, jumps up and down.
OBJECT: Chinese Drum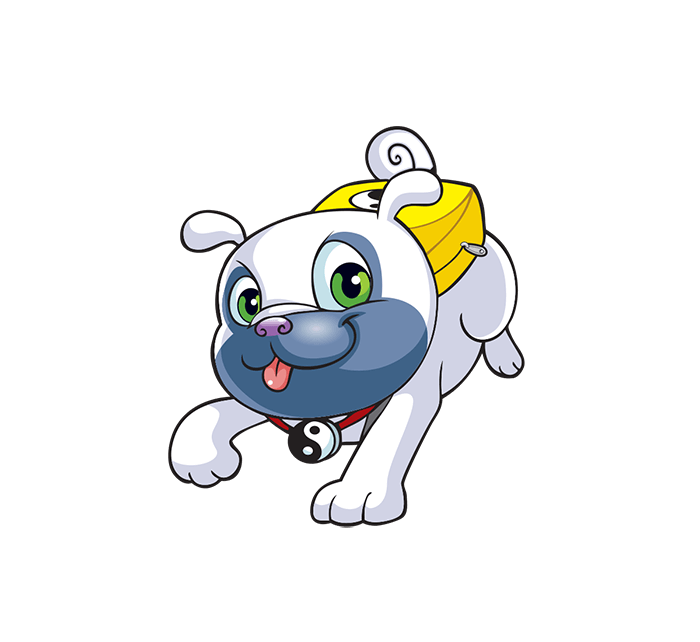 PUPPY CLUB PLEDGE
My puppy is my best friend.
I promise that I will do my best to care for my pup, And always make sure that my pup is healthy and happy.