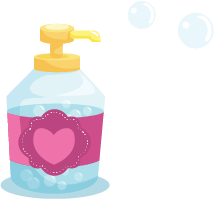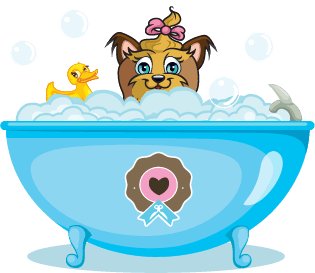 CARE
As a society, it is our job to raise children who will thrive in today's world while also making a positive impact on the future. To do this we must help children develop core values, skills, and habits that go far beyond the three R's traditionally thought of as the cornerstone of success in school and in life.

At Puppy Club, we take this commitment seriously. The developers and founders of Puppy Club are all parents, we all want our children to thrive and grow, all want their online time to be as safe and productive as possible. That's why we worked with curriculum specialist Rebecca Honig to ensure that Puppy Cub is not only safe, not only fun, it's also educational, teaching your kids a variety of key skills every time they play.

According to the Partnership for 21st Century Learning Skills, in addition to knowledge in academic subjects, "students must also learn such essential skills as critical thinking, problem solving, communication and collaboration, creativity, and innovation." They also state that the ability to navigate the complex life and work environments in a globally competitive information-age requires that children pay rigorous attention to developing life and career skills such as initiative and self-direction, social and cross-cultural understanding, leadership, and accountability.

In addition, there is also a need to develop a generation of caring and conscientious leaders ready to think and act beyond themselves and to work together with others to solve new problems in new ways. Yet there is evidence that this empathy and sense of civic duty may be increasingly lacking in younger people. A survey conducted by Harvard University's "Making Caring Common Project" found that a large majority of youth across a wide spectrum of races, cultures, and classes appear to value aspects of personal success—achievement and happiness—over concern for others. For this reason efforts must be taken, not only to provide children with the academic and leadership skills necessary to succeed, but also the sense of caring and responsibility necessary to help others thrive. This is why caring is at the heart of Puppy Club.
What a lovely idea to build an engaging interactive computer game around caring for puppies. The variety of activities and characters will appeal to young children, whilst parents can be confident that the games will be developing thinking skills. Learning whilst playing, what could be better?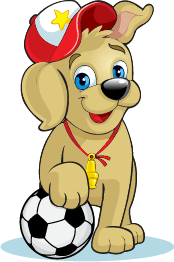 PLAY IS GOOD
At Puppy Club, we believe that Play Is Good. It is the way children learn about themselves and the world, and is essential to their cognitive, physical, social, and emotional well-being. In fact, play is considered so important to a child's development that it has been recognized by the United Nations High Commission for Human Rights as a right of every child.

We take play seriously. When your children play Puppy Club, they will be developing key areas of their brain, key skills and abilities:
CREATIVITY: Puppy Club Encourages Creativity and Innovation

Puppy Club helps inspire tomorrow's artists, inventors, and problem solvers by offering numerous opportunities for children to make and create in their own way. We give them art tools for drawing, and instruments for making music. The rest is up to them.

By encouraging open-ended arts exploration we help children to develop their own personal voice and to discover that they can take their thoughts, ideas, and feelings, and share them in so many creative ways. Additionally, we help children to role-play and grow their imagination as they interact and explore in the world that we have created. In the 21st century, children need the ability to imagine worlds and possibilities beyond their immediate experiences; within our whimsical world we help kids to dream about new and exciting possibilities.

COMMUNICATION: Puppy Club Fosters Communication and Collaboration

Puppy Club helps prepare children for life in a global community. By exposing children to habitats and customs from countries both near and far, we help children to appreciate differences and realize that no matter how different we are, there are certain things that we all have in common. Through our storylines and character relationships we also model collaboration skills and conflict resolution. Puppy Club shows characters living together, playing together, and working together.

CAPABILITY: Puppy Club builds Thinking Skills and Problem Solving Skills

Through game play, children will experience problems that they must overcome through close attention to detail, strong memory, analysis, and trial and error. Whether children are attempting to combine shapes to compose a puzzle or evade a crocodile with skill and timing, children are challenged to think things through and engage in the process of discovering a solution.

LEARNING: Puppy Club builds Content Knowledge

Puppy club has woven math, literacy, and science learning into action packed games, fun pet care tasks and exciting adventures. Because children will be learning in the service of helping out their pup, children will be more likely to truly engage in the learning process and remember the learning long after the game is over. Games offer levels that will scale to a child's unique abilities, and many Puppy Club Games and interactions have been aligned with Common Core State Standards.
Puppy Club's SmartPlay curriculum helps kids build the skills to thrive in all areas of life. As children care for their furry pals they develop 21st century skills like critical thinking and problem solving, build academic subject knowledge in literacy, math and science, and learn how to be caring, collaborative, creative and responsible citizens of the world.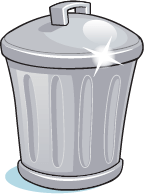 REAL WORLD SKILLS
While we can all agree that children need a thorough grounding in Science, Technology, Engineering, and Math (STEM), in addition to reading and writing, there are lots of other practical skills they will need in order to function in the real world. These are the skills that we as parents try to teach our children each and every day – tidy your room, brush your teeth, take out the trash.

When we were designing Puppy Club, we decided that as parents and game designers, we would do our best to reinforce some of the basic skills that our kids will need to be successful as they grow towards adulthood. So as they play Puppy Club, your children will encounter a range of different tasks, or chores, that they will be familiar with from real life. Each time they complete them, they will be rewarded. Hopefully, if they get in the habit of doing them when they play Puppy Club, they might start to recognize them and perform them at home, in real life!

Care: At the heart of Puppy Club is care for their puppy. Children have to feed their pup, give it water, groom it, even scoop the poop! This not only encourages caring skills, but also teaches that even fun things – like having your own pup – have responsibilities attached.

Chores: Dotted throughout the five floors of Puppy Club are a variety of chores – emptying the trash, making the bed, brushing their teeth. Each time they complete them, children will be rewarded with Doglars, the currency of Puppy Club, which they can use to buy Collectable Trading Cards, or replenish the supplies they need to keep their pup healthy and active.

Performing chores, seeing the result of their actions (the tidy bed, the gleaming trash can, the sparkling clean teeth), then getting rewarded, sets in motion a positive cycle that helps children understand a little more about how the real world works.